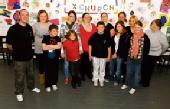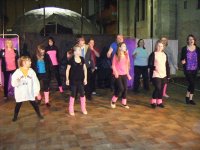 The Performing Arts Club St Johns




Proudly presents our summer show...




"A Fairytale Musical"


Summer 2011



Original Script & Choreography by




Helen Hempstock




and


Richard Craig


This magical show tell the stories of Sleeping Beauty, Rumplestiltskin, Goldilocks and the
Three Bears and Little Red Riding Hood.
The music featured includes classical, pop, rock and musical numbers from
Abba through to Tchaikovsky.
Which includes such songs as Take a Chance on Me, Right Here Waiting,
Over the Hills and Far Away and Written in the Stars
Along with popular classical pieces such as In the Hall of the Mountain King.
All Music produced by; Just For The Record
With a cast of over 25 children and young adults aged between 9 and 18.
This is a show that all the family can enjoy and where entry to the event is by
voluntary donation/contribution only..
No tickets to buy :-)
To find out more contact us via e-mail: communitywebs@ymail.com
Contact Helen on 07522 460739; Sue on 01427 612870 or Richard on 07786 180719


Facebook Photo Gallery/Group link:
http://www.facebook.com/group.php?gid=49895405608&v=photos