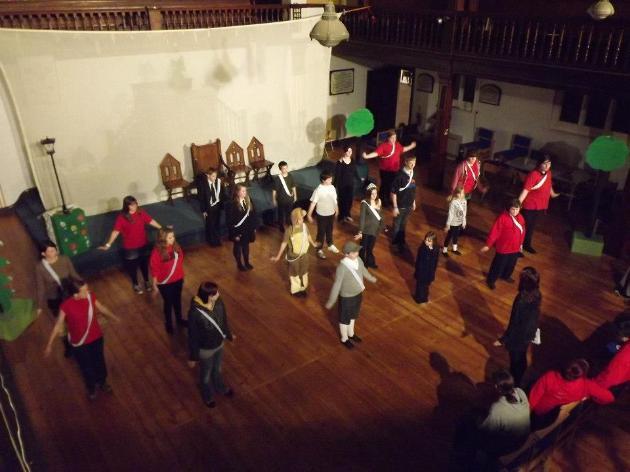 Narnia 2012

It was an amazing week of Narnia, everyone involved deserves a huge thank you for making it such a great show. We're very proud at what the members achieved through the week and appreciate all their hard work in rehearsals too. :-)

PACS would also like to express our sincerest thanks to our audience and supporters across the three nights which included our Town Mayor, Councillors, Kismet Theatre Group, United Reformed Church Members and all of the friends and familythat supported too...Thank you!

November 2012 Update..
It's only weeks away now..countdown begins..:-) Rehearsals have gone really well and its turning out to be a fantastic show!
Check out the pdf document link above for the latest club updates..Events November/December
The Songs and Music featured in our show is a great mix of old and new and will include such pieces as:

Heaven is a Place on Earth, You're The Voice, I Feel Free, Rescue Me, Cold as Ice, Greatest Day, New World, On a Mission and Vox Populi plus many more :-)

April 2012 update for all :

Narnia previews confirmed in the Gainsborough area; see below :-)

Previews will take place through June and July the first one will take place at the Willow Works,Beckingham Marshes : Saturday 2nd June 7.30pm

Show dates also confirmed: see below :-)

The Main event will take place at the John Robinson Memorial Hall on the following dates:
Wednesday 21st November
Friday 23rd November
Saturday 24th November

7.30pm Start Times..No Ticket Required..£1 Entry per person (minimum contribution) :-)

Here's a great you tube video featuring clips from the movie to get us in the mood :-)
The background music featured is "Soul Society" by "Kamelot".. Enjoy :-)